Conversations around new technologies like blockchain, cryptocurrencies, NFTs and the metaverse are shifting towards the more inclusive term of Web3

This vision of a decentralised web has become a major theme at events like Hong Kong's FinTech Week 2022
The reputation of Web3 has taken a beating after the collapse of the cryptocurrency exchange FTX, but the term is used to encompass a lot more than just crypto tokens. Photo: Shutterstock
Depending on who you ask these days, Web3 is either imploding or finally escaping the shadow of sketchy cryptocurrency businesses for a more sustainable future.
The collapse of FTX, once the second-largest crypto exchange in the world, sent shock waves through the market. This caused some people to cast doubt on the future of Web3, which has long been conflated with cryptocurrency even though it is supposed to encompass so much more.
Still, many have not given up on blockchain technology and the dream of a decentralised web. Yat Siu, chairman and co-founder of Hong Kong-based Animoca Brands, said he worried about the reputational damage to Web3 from FTX's bankruptcy. But his commitment to Web3 as a "natural evolution of the internet" remains unshaken.
Shanghai's Web3 support draws scepticism from crypto community
15 Jul 2022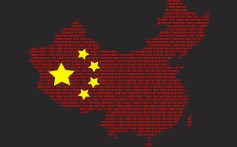 A similar sentiment can be found among many of the Web3 faithful, but for observers, it is not always clear what people are actually referring to when they use the term. So here is a look at what Web3 is and why it is more than just a blockchain-based internet.
What is Web3?
Web3 is the hypothetical next-generation version of the World Wide Web that is decentralised and distributed through the use of blockchain and similar technologies.
The term is often conflated with cryptocurrencies, non-fungible tokens (NFTs) and the metaverse because it has risen in prominence at the same time and uses some of the same underlying concepts, but it encompasses much more than just blockchain-based assets and virtual worlds.
Ethereum co-founder Gavin Wood coined the term Web 3.0 2014, three years before starting the Web3 Foundation, to refer to a version of the web where user information is not stored and controlled in centralised servers. Inspired by the Edward Snowden leaks the previous year – which detailed the broad scope of data collection by US intelligence services – Wood imagines a web based around public key infrastructure that secures user identities and that identifies content by its hash signature instead of an address pointing to a specific server.
Jay Graber, project lead for the Twitter-backed decentralised social media initiative Bluesky, refers to this new era as "the signed web", with Web 2.0 being "the posted web" and what is now called Web 1.0 being "the hosted web".
By her account, the Web 1.0 era was defined by requiring users to run their own servers to host read-only websites. Web 2.0 gave rise to user-generated content hosted by central authorities like YouTube or Facebook. With Web3, though, content is always discoverable through its cryptographic signature, whether a specific platform decides to host that content or not.
Many internet users may be most familiar with this type of technology through BitTorrent, which uses magnet links encoded with file hashes to identify the content to download. Wood envisioned a "more efficient and precise" version of this for the web, with built-in incentives like cryptocurrency – enforced through smart contracts, a feature created for Ethereum – that can reward users for hosting files.
What does Web3 have to do with cryptocurrencies and NFTs?
With blockchain as the backbone, Web3 is often envisioned as incentivising user participation with crypto tokens such as ether. But the vision of Web3 is much broader than blockchain alone, which would be a very inefficient way of managing a web of content.
Public blockchains cannot store large files because of the time it would take to update the distributed ledger. This has led to new decentralised technologies meant to address blockchain's limitations.
One of those technologies is the InterPlanetary File System (IPFS). This identifies files by their hash so that anyone hosting that content can serve it when it is requested.
While IPFS is not blockchain-based, it operates under some of the same cryptographic principles for identifying and retrieving information. It is maintained by Protocol Labs, which has also developed Filecoin, a cryptocurrency meant to help reward users for sharing their storage using IPFS.
Other similar projects operate under the same principles. Storj is a decentralised cloud storage that also rewards users for sharing their own storage.
So far, cryptocurrencies remain the primary means of rewarding users for participating in Web3 networks, which has helped keep blockchain at the centre of the Web3 conversation.
Is a completely decentralised web possible?
In the hit HBO television comedy series Silicon Valley, the fictional start-up Pied Piper creates a decentralised internet run off people's smartphones, which is enabled through the use of the company's impractically efficient compression algorithm. This science-fiction algorithm gets at the core of a major Web3 debate: who really controls it?
The reality of file storage and other technological limitations today means a number of services that are not decentralised exist to make blockchain-based tools more efficient. So while Web3 has been billed as a way for people to take back control of their data from Big Tech, a fully decentralised web – which is possible and has existed for decades through technologies like Tor – requires that people lend out their own hardware and bandwidth.
Timothee Semelin, founder of the Hong Kong-based Web3 consultancy Webtrois, said it will take a few years for some of the friction for consumers to be ironed out with Web3. Eventually, though, he said the advantages will be clear and drive adoption.
"We have to give away our personal data to hundreds of websites all the time. Why isn't there an interoperable way of logging in without always having to create a new profile, give my information, and then it gets lost out there?" he said. "Through tokenisation, which is what blockchain does, I think there's going to be new protocols that allow this."
However, wide adoption may mean that the Web3 technologies disappear into the background, to be managed by other parties. This is what Shermin Voshmgir, the Portugal-based author of Token Economy: How the Web3 reinvents the internet, describes as a "backend revolution".
This can already be seen with some services like OpenSea, which controls most of the NFT market and is how most people find, buy and view NFTs. These kinds of collectible digital assets have also been criticised for relying on external links to the images or other files that a blockchain token represents.
Technologies like IPFS could help address this. And even if something is removed from OpenSea, the code on the blockchain, whether it is Ethereum or something else, can still be found.
In this way, Web3 promises a more resilient web in the long term that is distributed across many different systems, even if it does not involve users running their own servers out of their pockets à la Silicon Valley.
Is Web3 related to the metaverse?
The metaverse, the buzzy term for a next-generation version of the internet built around experiences in 3D digital environments, is often conflated with Web3, but they are technically different. One reason for the confusion is that blockchain is seen as the technology that will underpin interoperable objects in the metaverse.
Winston Ma, managing partner of CloudTree Ventures and author of Blockchain and Web3: Building the Cryptocurrency, Privacy, and Security Foundations of the Metaverse, called the metaverse the future of the internet, but he also noted the enthusiasm for blockchain as a way to "wrest [the internet] away from the Big Techs like Facebook".
"To achieve that, blockchain needs to be the backbone technology for the future internet – Web3, not the Facebook version of metaverse," Ma said. "The integration of blockchain and Web3 is a nascent idea floated by a mix of buzz, optimism, confusion, theological battles, and pure speculation."
Beyond just issues of personal data and identification, blockchain could enable digital ownership in the metaverse. Many companies have already eagerly jumped into this space, leading to a

virtual land frenzy at the end of 2021

.
Digital plots of land were sold as NFTs and made available on platforms like The Sandbox, from Hong Kong-based Animoca Brands, and Decentraland. Sales cooled off in 2022 when the NFT prices plunged along with the cryptocurrencies that back them.
However, it is not clear that the companies currently building out their own visions of the metaverse have an interest in open, distributed solutions to digital ownership. This includes Facebook owner Meta Platforms, which has spent billions of dollars over the past year to try to take a lead in the area that it sees as critical to its future success.
Semelin, the Webtrois founder, said he believes that companies may eventually be left with little choice but to accept the technology that consumers expect.
"I'm very confident that some companies will be kind of forced to adapt; some companies will just disappear and be replaced because they will be too slow to adapt," he said. "Hopefully most of the companies just learn to upskill their workforce."
What is China doing to develop Web3?
China's central government has remained gung-ho about applications of blockchain and metaverse technologies, but it has a strained relationship with Web3.
Beijing has banned cryptocurrencies on the grounds that it is a threat to its financial system, and other Web3 technologies could also enable the circumvention of the Great Firewall, eroding some of China's ability to censor online information.
Still, the country has identified blockchain as a "key strategic technology", in which it aims to become a leader by 2025.
Towards this end, the country began the development of the Blockchain Service Network (BSN), with the goal of making different blockchains interoperable through the use of shared infrastructure.
Some places have also started to voice support for Web3 more broadly.
In its 14th five-year plan,

Shanghai said it would explore

the development of "key Web3 technologies", including the decentralised authentication protocol OpenID, decentralised domain name systems (DNS) and end-to-end encrypted communications.
IPFS has also received support within China, where some companies and developers have adopted the technology. At the Digital Infrastructure Forum in Beijing last December, multiple companies in the industry signed a "declaration on IPFS industry self-discipline", calling for the "healthy and orderly development" of the industry and related enterprises to exercise "social responsibility".
China has been eager to push metaverse-related technologies, as well, despite a sweeping crackdown on the video gaming industry.
Virtual reality tech is a particular area of interest for the government, which aims for sixfold growth in industry output in five years.
All of China's tech giants have invested heavily in both metaverse and Web3 technologies, including Tencent Holdings and Alibaba Group Holding, owner of the South China Morning Post.
However, they have also been wary of falling afoul of China's rules of crypto assets. NFTs are cautiously referred to as "digital collectibles" in China, and they cannot be resold for profit. Yet these digital collectibles may not be the lucrative business that some had hoped. Tencent shut down its NFT platform after just one year.
With all these mixed messages on Web3 and the metaverse, many are convinced that once these technologies mature, they will splinter between China and the rest of the world, much like the Great Firewall has separated large swathes of the internet.
"Because China prohibits crypto trading and transactions, China's tech companies will create a 'tokenless' metaverse ecosystem with unique Chinese characteristics," CloudTree's Ma said.
Link: https://www.scmp.com/tech/tech-trends/article/3203600/what-web3-term-often-confused-crypto-nfts-and-metaverse-getting-popular?utm_source=pocket_saves
Source: https://www.scmp.com