A widely followed crypto analyst says that Bitcoin (BTC) will see one more capitulation event before it finally finds its bear market bottom.
Pseudonymous crypto trader Altcoin Sherpa tells his 187,800 Twitter followers that BTC has one more wick down to go before it bottoms out.
But here's the catch – the trader expects 6-12 months of consolidation for Bitcoin before it starts rising again.
"Where we currently stand. I think that we're semi-close to the bottom in terms of prices, but in terms of time, we still have a while to go. Maybe one last final capitulation wick down and then we just chop around for 6-12 months after that."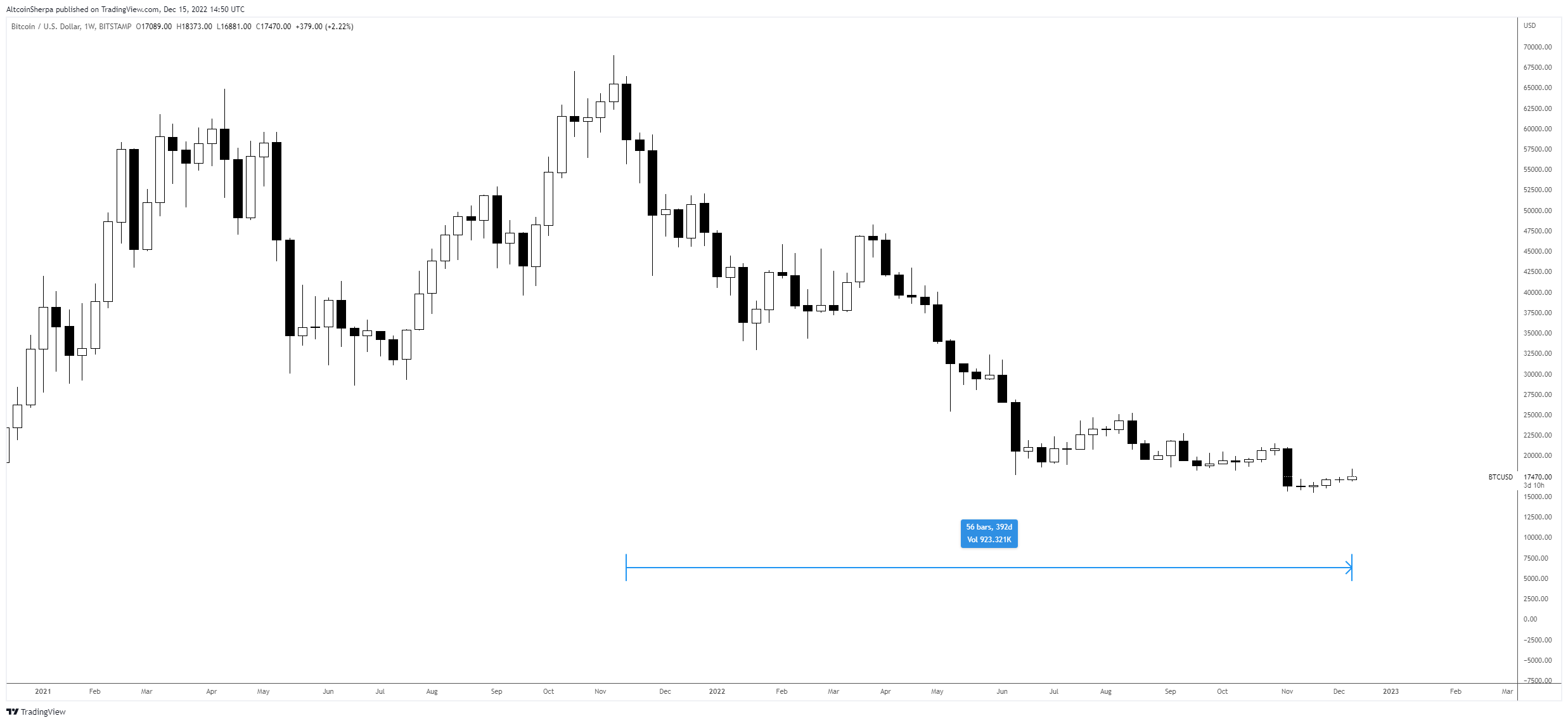 As evidence for his prediction, the strategist points to historical data, noting that Bitcoin tends to consolidate for many months after finding a bottom, also adding that he expects this year to be another "choppy" one.
"Bitcoin: Nearly 700 days from the bear market downtrend including accumulation, back in 2015, can you handle that? It's been about one year since our last move. This would be another year of chop overall."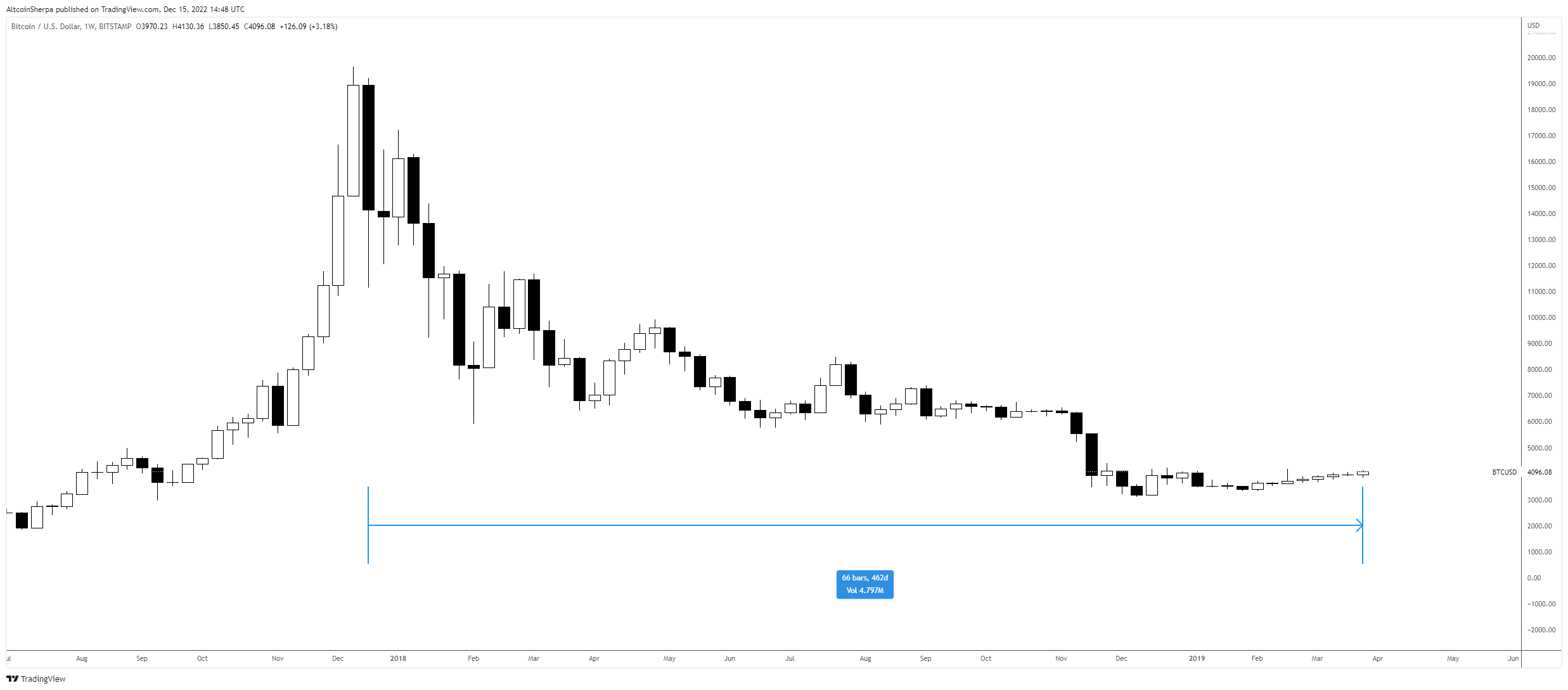 Altcoin Sherpa also brings up the king crypto's consolidation period in 2018, saying that it lasted close to 450 days.
"Compare that to 2018 and its accumulation and that was about 450 days."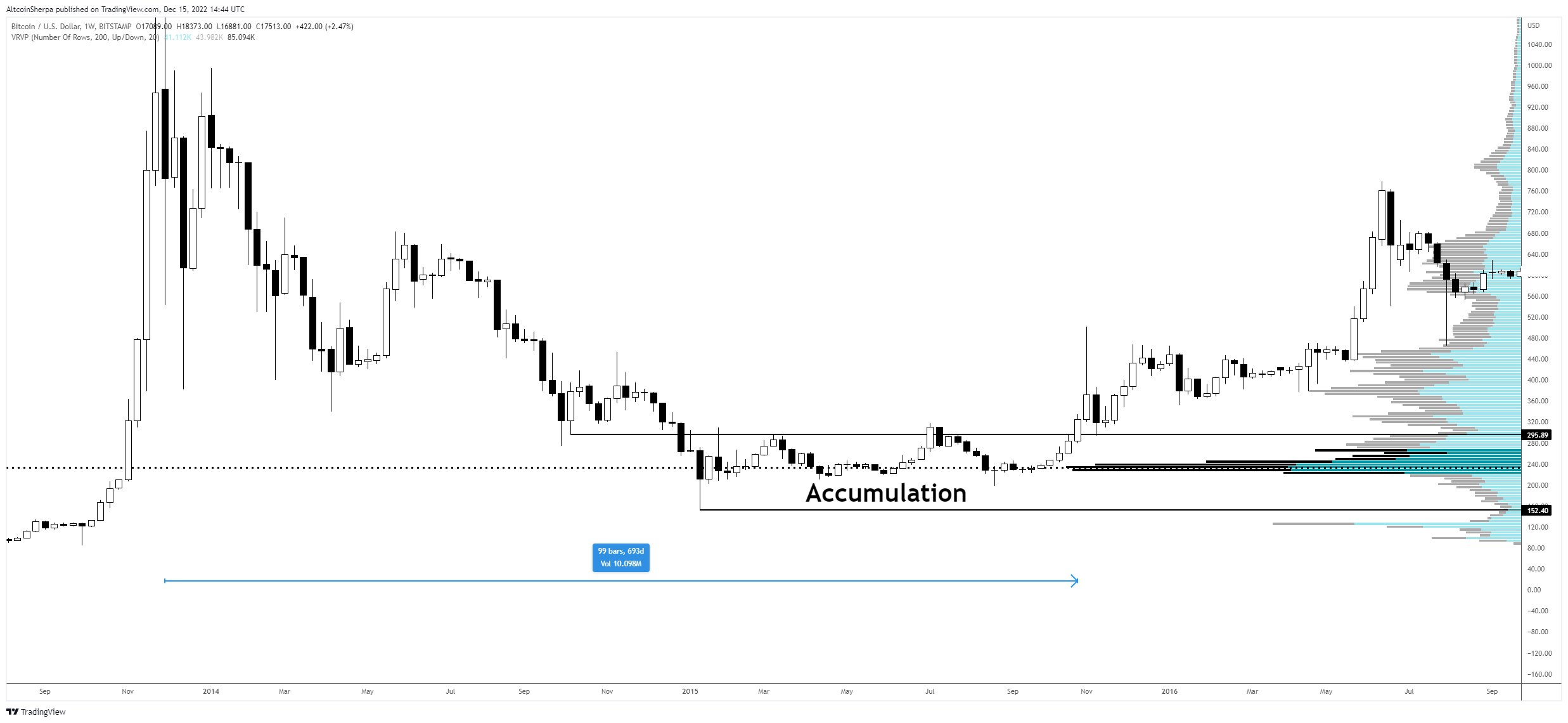 The analyst then says his next area of interest back into the top crypto asset by market cap is in the low $17,000 range.
Link: https://dailyhodl.com/2022/12/15/crypto-analyst-says-bitcoin-to-undergo-one-final-capitulation-before-bottoming-out-but-theres-a-catch/
Source: https://dailyhodl.com